At healthy hearing we bring to you today's advanced hearing aids which are highly sophisticated devices that provide you with the best most precise and natural hearing experience available.
With rechargeable battery powered hearing aids. Now no need to run to get your disposable batteries every time it gets over.
With the latest Invisible-In-The-Canal (IIC) inserted deep in the ear canal your hearing aid becomes completely invisible to others when worn.
With Completely-In-The-Canal (CIC) hearing aids which hide within the ear canal. It is custom made to fit the entire hearing aid in the ear canal hence offering a natural look and hearing experience.
With In-The-Canal and In-The-Ear (ITC & ITE) hearing aids custom molded to the contours of your ear offering superior fit.
With Behind-The-Ear (BTE) hearing aids which puts you in control with an array of features
With reliable and light weight Receiver-In-The-Canal (RIC) hearing aids which offers a more natural sound with open fit.
With tinnitus masking solutions which helps you regain sense of normalcy in your life.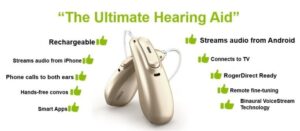 With Made-For-iphone (MFi)/ Made-For-All (MFA) hearing aids which functions in sync with your iPhone/ Android Smart phones offering you the most connected technology available.
HEARING AIDS ACCESSORIES:
They are devices which help to boost the performance of your hearing aids to provide solutions for varied hearing situations. 
There are five sizes of color coded hearing aid batteries available for your battery powered hearing aids.